Why Homebuyers & New Movers?
Home buyers and recent movers are ideal prospects for local businesses. Our mailings reach anyone that recently purchased a home or moved into the neighborhood 
and can be targeted by geographic area, home value, and other criteria. Many homebuyers and new movers will be shopping for services in the area or to improve their new home.
Increase Brand Awareness
Homebuyers and new movers are more likely to be in the market for new products and services in their new location, and advertising can help increase awareness about your business and what you have to offer.
Immediate Impact
Homebuyers and new movers are a captive audience, as they are often unfamiliar with their new surroundings and looking for products and services to fulfill their needs. This presents an opportunity for businesses to make a quick and positive impression.
Establish Loyalty & Trust
By reaching out and offering them a positive experience, businesses can establish a foundation for long-term customer loyalty with years of potential repeat business and referrals.
Competitive Advantage
By being one of the first businesses to reach out to new movers, businesses can stand out from their competitors and potentially gain a competitive advantage.
They Make Major Purchases
Home buyers will spend more in the first 6 months of a move than the average consumer spends in 3-5 years. It is important to reach them first before your competition.
Replacing Customers
Your ex-customers and the ones that have moved away are important to replace immediately to avoid sales decreases. Over 17% of your customer base will move this year.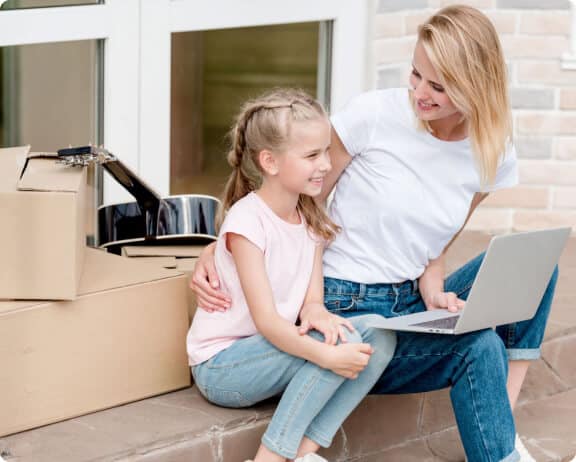 About Us

New Resident Services connects local businesses with potential new customers through direct mail advertising programs that reach ​those who have just purchased a home or moved into the neighborhood. We offer an all-in-one, turnkey solution to achieve your business goals by providing design, printing, and mailing at a low, affordable rate.
At New Resident Services, our mission is to help local business owners succeed and grow, as we have since 1999. We now operate our shared/group mailings in the Las Vegas market and will soon be operating in Phoenix, Salt Lake City, and Southern California. Our postcard mailings can target any market throughout the US.
As a local business, you can begin to establish relationships with prospective customers that could be mutually beneficial for years to come and we are here to help you achieve that.